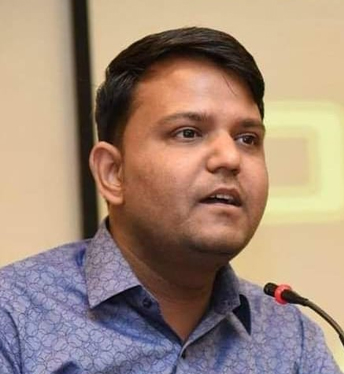 Contact Info
Vikalp Sharma
co founder
Vikalp Sharma is Leading Research and Skill India Initiative representative from Trylogic Soft solutions AP Pvt Ltd. Vikalp leads Services and Internal Research Development teams. Mr. Vikalp has responsibility for the overall strategy and business development for Global Services, including advanced services solutions, the services asset strategy, and acquisition strategy. Vikalp is passionate about driving change and believes simplification of processes, belief in people & customer centricity is the key to success.
Vikalp also leads two startup companies Spring S Technologies and SP Strategies private limited as a capacity of Managing director.
Vikalp is working with MoRD project DDU GKY, where he is State Project Head MP for Trylogic Soft solutions AP Pvt Ltd.
Before , he was Senior Software Engineer, R&D division of TRYLOGIC SOFT SOLUTIONS AP Pvt. Ltd., a privately held software services firm. He has worked extensively for clients in the Advance Technology.
He earned a Master's degree in Information Technology engineering from Rajiv Gandhi Prodyogiki Vishwavidyalaya, Bhopal, India. He also enjoys travelling, learning new technology, and Music. He Lives in India.