School Bag distribution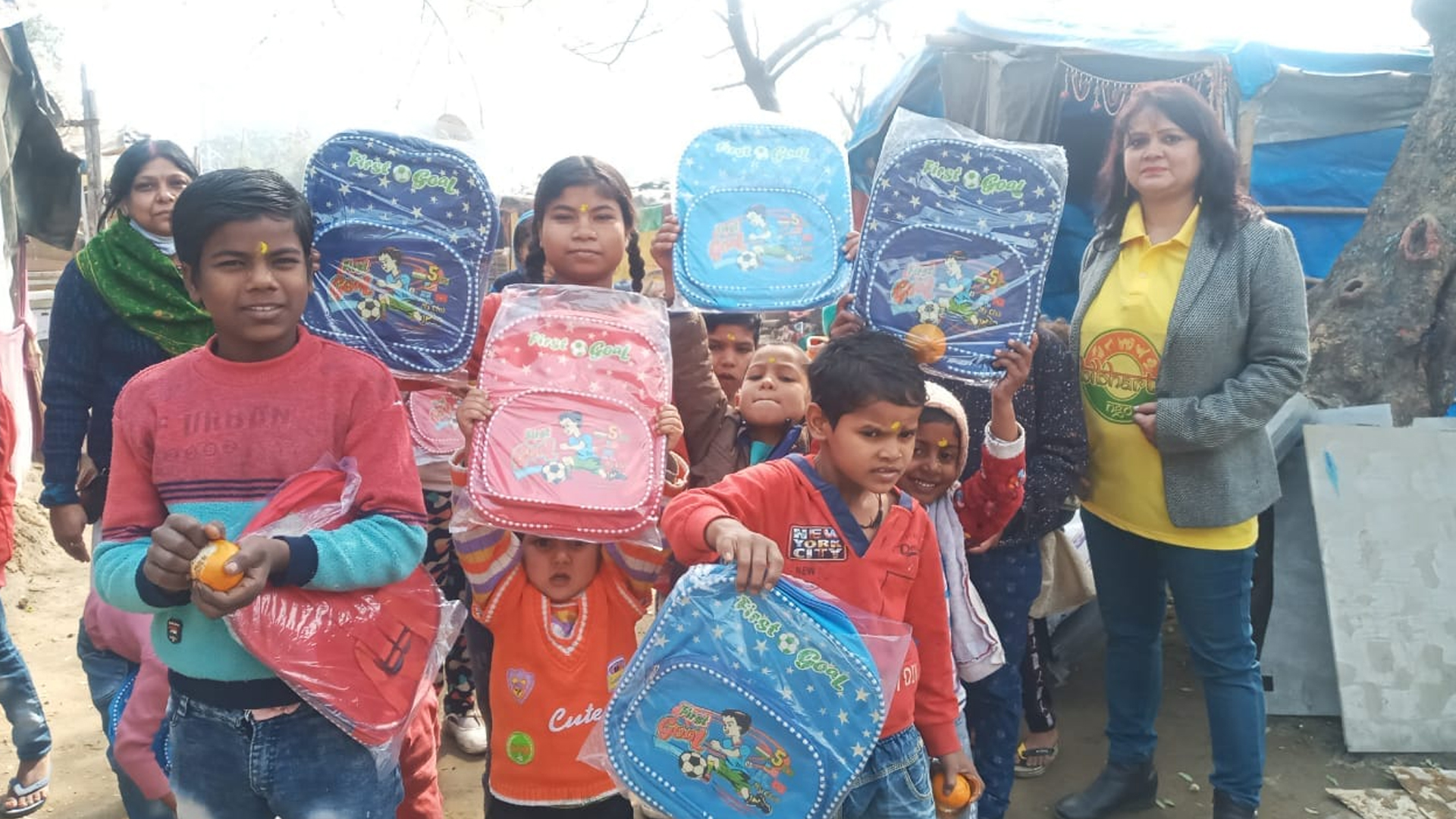 Bibharte celebrated Saraswati Puja with the children and also distributed school bags.
Today on 5th February 2022, Bibharte NGO celebrated Saraswati Puja with children at its Bibharte NGO Pathshala located at Yamuna Khadar, Mayur Vihar Phase 1, Delhi 110091 and Sector 2 B Vasundhara Ghaziabad, UP.
On this occasion, the meaning of Saraswati Puja was explained  and Prasad was also distributed.
Today on this occasion, new school bags were also distributed to 25 children of the school with the donation of Siddharth Chaudhary, resident of F6, Panchsheel Greens, Noida