The smile on the little faces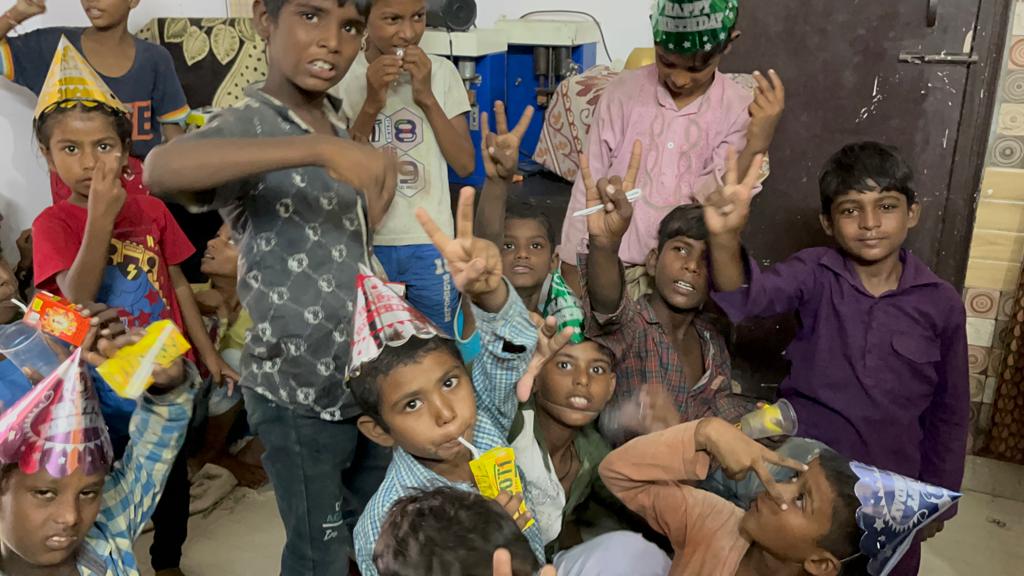 The smile on the little faces of the children studying in the school with the new school bag
Today on 12th September 2022 was a special day for the children studying in Bibharte Pathshala located in Vasundhara Sector 2B, Ghaziabad.
At Bibharte Pathshala, Mrs. Rumpa Roy distributed school bags, stationery, sweets and cakes to the children so that they could study well, and Mrs. Rumpa  also celebrated her mother's birthday.
Today's distribution includes Rumpa Roy, Ankit Chapolica, Vivek Saxena, Ashish Srivastava, Anshul Agarwal, Mohammad Arshan, and Mohan Singh, Anupam Kumari, Sheetal Rastogi, Preeti Singh, Bandita ji, Sunita ji, Rishabh Srivastava and Priyanka ji on behalf of the Bibharte NGO.